A Lifetime of Care
Our Hospital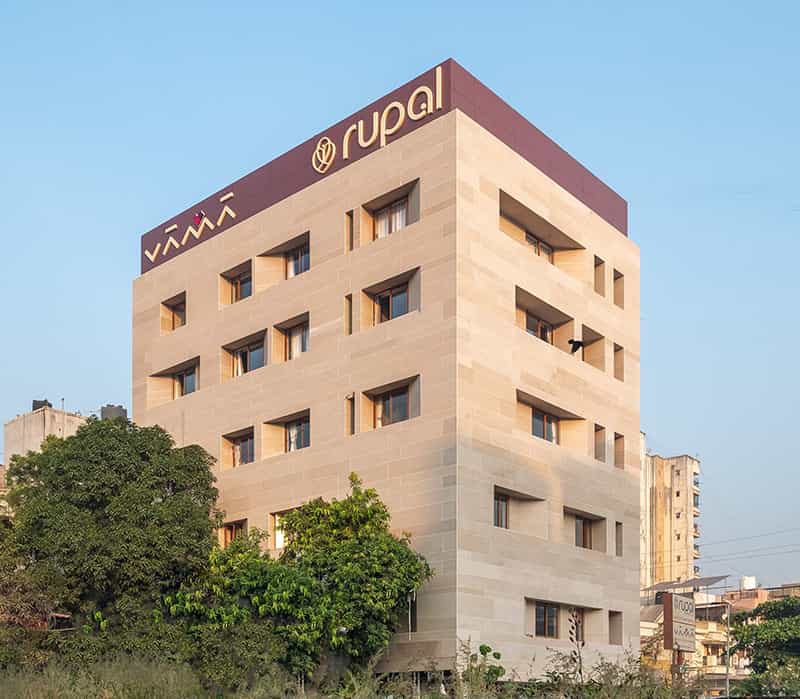 Best IVF Center in Surat
With 50 years of experience in female healthcare, we are here to help you with a wide range of women's health issues. With the best IVF center in Surat, we ensure that you live better and healthier at every stage of your life, from adolescence to menopause.
Spacious and high-tech, most friendly labor and delivery suite with a warm and welcoming ambiance and a dedicated team of best maternity doctors (obstetricians) to deliver you the greatest joy and privilege of life-the MOTHERHOOD.
Two highly equipped, advanced, and sterile operation theatres with the most advanced surgical setup at our ivf center, we offer you the fastest recovery, minimal post-operative discomfort, and shortest hospital stay.
All Women care specialties and sub-specialties are under one roof. Including Fertility and IVF treatments, we offer adolescence and menopause, sonography, fetal medicine, mammography, physiotherapy fitness center, dietician, laboratory collection center, and neonatal intensive care unit(NICU) at our IVF center in Surat.
Services at Rupal Hospital
Designer & State of the Art Labour and Birthing Suite.
2 Fully Equipped Operation Theatres with the most advanced laparoscopic surgery set up.
Cordless Fetal Monitoring
Well-Equipped NICU
Latest Fertility and IVF Treatments with World-Class Success Rate
3D/4D Ultrasonography & Fetal Medicine
Mammography for Breast Cancer Screening
Maternity and Delivery Packages
Well Women Health Packages
Physiotherapy and Antenatal Classes
Did you know plants and flowers are scientifically proven to provide a moment of calm? Research shows that living with flowers significantly reduces our stress. The "Bagicha" or the "Garden" theme of Rupal Hospital resonates in a rather subtle way through live plants and some colorful floral artworks occupying various locations in our IVF center.
Vama Waiting Lounge: An immaculately designed waiting lounge and consultation offices are spacious and welcoming, with generous sitting arrangements Hoppy Café: "Where there is tea, there is hope!" Taking time out for a freshly brewed cuppa coffee or tea can help people open up, relax, and recharge. That's why we are having "Hoppy Café" to make your waiting time easier, relaxing and exciting in our waiting lounge.
Stay at Rupal Hospital
Our main philosophy of treatment revolves around offering a holistic experience, and so our stay-in rooms foster a sense of hope, faith, joy, and peace. Each room's design elevates a sense of positivity and freshness, equipped with modern structures to give patients & their relatives easy access to staff and doctors, making their stay a comfortable one. Safety is the first concern. Hence, we have taken care of central oxygen lines, the panic button alarm system in patient's bathrooms, and the utmost fire safety.
Room Categories
Zinnia
Yellow Zinnia flower is believed to mean joyous endurance and happy to bloom in any season. From youth to old age, the zinnia endures and continues to bloom.
Amenities
We have specifically designed an airconditioned twin sharing room (non AC option is available) to comfortably accommodate two patient beds, ensuring an optimal level of privacy by a partition.
Air Conditioning (Non AC option is available)
Separate Couch for Patient's Relatives
Individual Closets
Nurse Call System
Flat Screen Television
Attached Shared Bathroom
Orchid
Green Orchid has always been the symbol of nature, health, and longevity. They are thought to bring good fortune and blessings.
Amenities
This is our spacious and aesthetically designed premium room for a single-occupancy patient.
Air Conditioning
Comfortable Sofa Couch for One Attendant
Closets
Kitchenette (mini freeze and microwave)
Smart Television
 Nurse call system
Attached Bathroom
Iris
Blue Iris commonly means wisdom, hope, trust, and valor. It also symbolizes royalty, representations of victory, and power.
Amenities
This magnificently designed luxurious exclusive room comprises an additional plush living area for all your comforts and luxury.
Air Conditioning
Two Sofa Couches for Two Attendants
 Window facing Coffee Table and Chairs
Multiple Closets
Personal Locker
Kitchenette (mini freeze, kettle teapot and microwave)
Two separate Smart Televisions for a patient and attendants
Nurse Call System
Attached Bathroom
Personal Care-Taker (on request)